19.05.2023, 20:00, reihe M, Stadtgarten, Cologne
Anthony Moore & Friends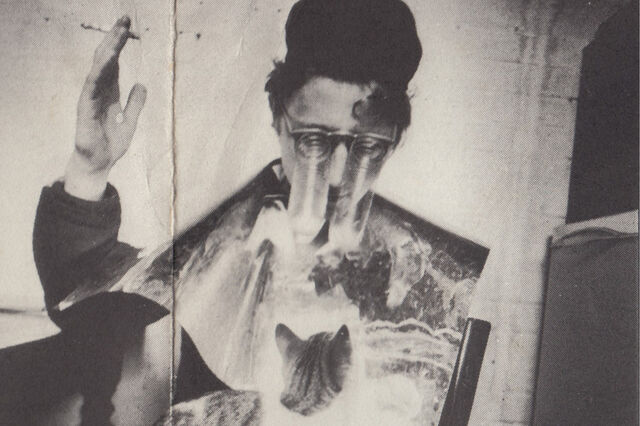 Anthony Moore: voice, electronics/computer, piano, guitar
Richard Moore: violin
Matthias Muche: trombone
Martin Rumori: piano, electronics
Therapeutische Hörgruppe (Tobias Grewenig, Volker Hennes, Svann E. Langguth, Dirk Specht): electronics & electroacoustic devices
Anthony Moore & Friends navigieren auf verschlungenen Pfaden in schillernd kontrastreichen bis rätselhaft kryptischen Gefilden.
Elektroakustische Exkursionen durch vielfältiges Gebiet (viele Länder, poröse Grenzen), ein respektlos heterogener Wachtraum, ein vertracktes Potpourri voller Lärm, Musik und Sprache. Eröffnet wird das Konzert mit der 17-minütigen Studie für Violine (Richard Moore) und Elektronik (Anthony Moore), die auf dem Ende 2022 veröffentlichten Werk "CSound + Saz" (Touch) basiert. Desweiteren werden Motive und Themen der Veröffentlichungen "The April Sessions" (2021, Sub Rosa) und "The Present is Missing" (2016, Sonig) gemeinsam mit Mitgliedern der Therapeutischen Hörgruppe in neuen Variationen interpretiert.
Anthony Moore (geb. August 1948) ist Komponist und Musiker, er lebt aktuell in Großbritannien. Anthony Moore war von 1996 bis2015 Professor für Sound an der Kunsthochschule für Medien in Köln (Deutschland) und hat sich insbesondere auf die soziale und technische Geschichte von Klang fokussiert. Seine Arbeiten/Werke erstrecken sich auf viele Genres; Ambient Drone, Musique Concrète, Elektroakustik, Songwriting und immersive Mehrkanal-Klanginstallationen. Er komponiert, spielt und veröffentlicht aktuell weiterhin Arbeiten für verschiedene Labels wie Touch, Drag City (Chicago), P-Vine (Tokio), Sub Rosa (Brüssel) und andere. 1970 zog er nach Hamburg (Deutschland), wo er mit einer Reihe von Underground-Filmemachern arbeitete und mit Sound und nicht-narrativen Strukturen experimentierte. 1971 nahm Polydor drei Alben seiner Arbeit auf, "Pieces from the Cloudland Ballroom", "Secrets of the Blue Bag" und "Reed, Whistle & Sticks". 1972 gründete er mit Dagmar Krause und Peter Blegvad die Gruppe Slapp Happy. 1978 veröffentlichte er sein Album "Flying Doesn't Help".